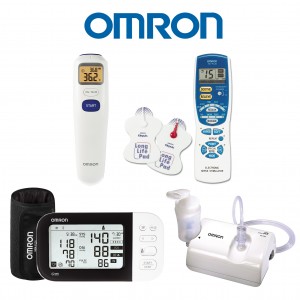 Omron
Omron Medical Devices and Personal Healthcare Products.
Omron
Omron are world leaders in medical and home diagnostic devices.
Omron uses exclusive "IntelliSense™ Technology" to accurately provide fast and comfortable blood pressure readings.

Smart Wellness
Health and Wellbeing Products For Everybody
Smart Wellness
Smart Wellness – For Everybody
Smart Wellness is an online shopping destination established to meet a growing market demand for high quality, high tech health and wellbeing products. For Everybody.

Welcare
Healthcare Products
Welcare
" WELCARE Help the whole family sleep better, breathe better, feel better, and monitor their health. Our range of products include Air Purifiers, Breathing Trainers, Thermometers, Bedwetting Alarm, Back Stretcher, Spacer, Sleep Sound Machine and a Breast Pump.
Heart Sure
Blood Pressure Monitors and Pulse Oximeters
Heart Sure
Range of Blood Pressure Monitors and Pulse Oximeters to help monitor your health.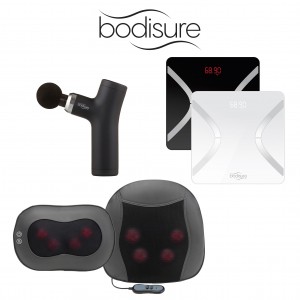 BodiSure
Massagers & Weight Scales
BodiSure
BODISURE Shiatsu and percussion style massage and easy Bluetooth enabled weight and body composition monitoring.
Otifleks
Earplugs
Otifleks
Who do you trust with your ears?
At Otifleks, we as users of traditional earplugs discovered that what people were using just wasn't comfortable for us or our family members. So we set out to change that.
Hotteeze
The 21st Century Hot Water Bottle
Hotteeze
The 21st Century Hot Water Bottle
Hotteeze are long-lasting heat pads that provide natural, drug-free pain relief, as well as warming you up anytime you feel cold.
LifeStraw
Making Your Water Safe To Drink Almost Anywhere
LifeStraw
LifeStraw® is the easy way to get safe drinking water from any fresh water source*
Stop at a river, stream, or even a puddle. Fill up the bottle, screw on the lid, and sip filtered water through the mouthpiece.
TensCare
Incontinence Management & Personal Health Devices
TensCare
IMPROVE YOUR QUALITY OF LIFE TODAY
…For women, men and children with incontinence, bladder leakage issues and also providing relief from period pain in women
DNP Photographic
Imaging Products
DNP Photographic
The preferred photo printer of leading system integrators and photo professionals.
Uniball
Mitsubishi Pencil Australia
Uniball
Quality Writing Instruments
Mitsubishi Pencil has been represented in Australia by JA Davey Pty Ltd since 1982.
Posca
Water-Based Paint Markers
Posca
Born in Japan. Raised in Australia. Since 1983.
Dreamlight
Sleep Masks - Better sleep in-sight
DREAMLIGHT
Sleep Masks for a better sleep in-sight.
Quantum
Quantum Fit and Quantum Sonic Active Technology
QUANTUM
Quantum Active's range of products include a Quantum Fit Health Tracker and 3D Pedometer and Quantum Sonic True Wireless Earphones.
JA Davey have developed long term relationships with all international partners and principals over many decades.

JA Davey controls a full national sales and merchandising team at retail level, encompassing pharmacy, grocery, office supply, outdoor/sporting and photographic markets.

JA Davey is actively committed to supporting and growing all products within its product portfolios.

JA Davey provides marketing and sales channel support from its head office in Melbourne. JA Davey also operate state offices in Sydney, Brisbane, Perth, Adelaide and Auckland.
JA Davey act as exclusive agents, importers and distributors for many international brands and manufacturers.

Currently, JA Davey works exclusively with Omron Healthcare, Mitsubishi Uniball, TensCare, Otifleks, LifeStraw, Hotteeze and DNP Japan.

JA Davey is a privately owned company, trading in Australia since 1938. JA Davey also operate a New Zealand office and have been in existence within the country since 2003.

We operate in the retail sector, primarily in Pharmacy, Grocery, Office Supplies channels, along with Hardware, Outdoor/Sporting and the Photographic Industry.